First Night Monterey
—Celebrating Art for 25 Years!
FNM 2018 POSTER & BUTTON DESIGN
Nathan Nakao designed our 2018 Poster. A native of Marina, CA, Nakao grew up playing video games and doodling in his sketchbook. He has directed his passion for computers and art into his studies at CSUMB, where he is a senior majoring in Communication Visual Design. Outside of school, Nakao can be found teaching judo at his family's school of martial arts, and he enjoys spending time with family, friends and yes, video games.
Buy Buttons Now! >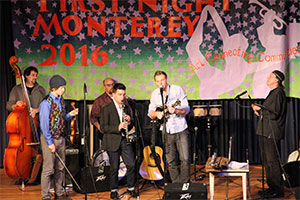 SNEAK PEEK OF THE 2018 PERFORMANCES!
Plans for First Night Monterey 2018 are nearing completion and performers are being selected! You can get a sneak peek of our selections now. FNM 2018 will have a line-up of over 60 performances designed to delight the entire family. Music! World dance! Downtown Monterey will be filled with the sounds of classical & folk music, rock-n-roll and tropical beats!
Check it out now! >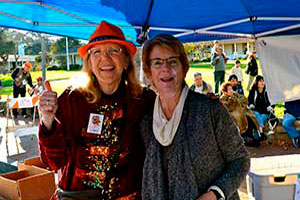 CALL FOR VOLUNTEERS — FNM 2018
It would not be possible to present FNM without the support of hundreds of volunteers. First Night volunteers last year included teens, military personnel, retirees, service organizations and community members just like you! Earn free admission button for 4+ hours of volunteer activity on New Year's Eve! Volunteering with FNM is a great way for youth to fulfill their community service hours; artful activities will be ongoing!
Read More About Volunteering >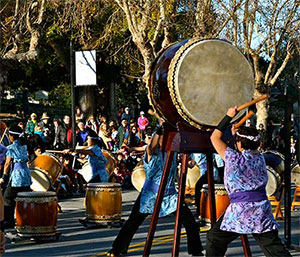 ABOUT OUR NEW YEAR'S EVE ARTS CELEBRATION
First Night is Monterey's most exciting, imaginative and uplifting cultural event. FNM is an affordable, alcohol-free family celebration of the arts on New Year's Eve from the 3 pm Opening Ceremony to the Countdown to Midnight; our theme for FNM 2018 celebrates "25 Years of Magic". The many performances range from Classical to Hip-Hop, Jazz to Reggae, dance and artwork. Kids' Night Out (5 and under free) features music & art activities for the younger set, culminating with the Costume Contest & Twilight Procession at 5:30 pm.
Read more about our FNM 2018 celebration >
THANKS TO OUR SPONSORS