First Night Monterey - Celebrating Art for 30 Years!
THANKS TO ALL WHO BOUGHT FNM BUTTONS!!
First Night went on, rain or shine, as it has for 30 years! Most performances and activities took place indoors – so there were great warm & dry venues to see fantastic performances, do a little dancing, and celebrate the New Year with friends and family. There's no better way to start the year than through the arts, looking forward with hope. That's the spirit behind First Night!
FNM Buttons are works of original art, and make unique gifts. First Night Monterey and Kids' Night Out kicked off at 3 PM in the Monterey Conference Center and then continued with 9 Hours of fabulous Art, Music and New Year's fun all the way into the New Year! Celebrating this family friendly, alcohol-free celebration ringing in 2023!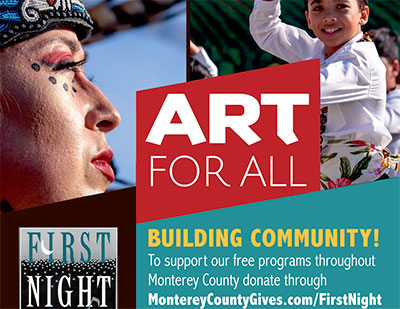 FIRST NIGHT'S BIG IDEA - ART FOR ALL!
THANKS TO EVERYONE WHO DONATED through MC GIVES. Over time, First Night has expanded its passion for families and the arts to be a year-round experience, with workshops, festivals and kids' programming. Our outreach project, "Artworks!", brings together young people to take part in performing and visual arts at community sites in Monterey and Greenfield. Through the year-round Artworks! program – culminating in the New Year's celebration of visual and performing arts – First Night hopes to encourage involvement and love for the arts. Help us keep the Arts in childrens' lives!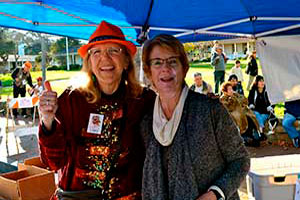 VOLUNTEER - GET INVOLVED!
Be a part of First Night! Artful activities are on-going now! You can help! Volunteer now, individually or as a group! Be part of the team! Artful activities are on-going! High School and College Students: Build up your community service hours; volunteer in a fun and creative environment! Expand your resumé with relevant experience; service learning hours are available.