THANKS TO OUR SPONSORS
We couldn't do it without you!
A BIG THANK YOU TO OUR FIRST NIGHT VOLUNTEERS
Be a part of First Night 2015! It would not be possible to present FNM without the support of hundreds of volunteers. First Night volunteers last year included teens, military personnel, retirees, service organizations and community members just like you! Click here for more information about volunteering with FNM!
Your Donation Matched!
- help us keep arts in children's' lives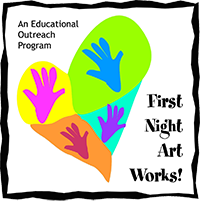 First Night is proud to be included in the Monterey Gives! program. All donations through December 31, 2014, will be matched, doubling your donation impact. Click Here to donate!